Check Out the Activities @ Our Library!
Join us for Sorytime (Ages 2-4) in the Activity Room.  There
will be stories, music, and crafts.
The Fall session begins on Tuesday, September 19th and
ends Thursday, December 14th.
Storytime is held on Tuesday, Wednesday, and
Thursday mornings @ 10:15 a.m.
There will be no Storytime the week of Thanksgiving.
Registration is required.
You may register in person or by calling the library
@ 734 782-2430.

++++++++++++++++++++++++++++++++++++++
For more information about the Friends of the Library, their activities and meetings, click here.
++++++++++++++++++++++++++++++++++++++
++++++++++++++++++++++++++++++++++++++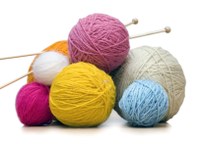 Knitting & Crocheting Class

When: Tuesdays at 12 p.m.
             Saturdays at 1 p.m.

Where: Activity Room of the Library

Taught by Barbara Cooper

If you have any questions, please call Barbara at (734) 654-8946