Check Out the Activities @ Our Library!

Join us for Winter Storytime
(Ages 2-4) at the library.  There will be stories, music, and crafts.
Storyime is held on Tuesday, Wednesday, and Thursday mornings @ 10:15 a.m.  It will begin on Tuesday, January 16th and end Thursday, May 17th, 2018.

**
There will be no Storytime the week of April 1, 2018
Registration is required.
You may register in person or by calling the library at 734 782-2430.
**

Storytime is not held when Flat Rock Community Schools have been cancelled due to inclement weather.
++++++++++++++++++++++++++++++++++++++++++++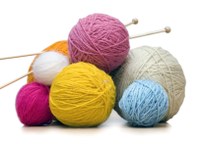 Knitting & Crocheting Class

When: Tuesdays at 12 p.m.
             Saturdays at 1 p.m.

Where: Activity Room of the Library

Taught by Barbara Cooper

If you have any questions, please call Barbara at (734) 654-8946